In like a lion alright, but March is here and I'll take it! Happy first Sunday of March, everyone! Can we please celebrate that Spring is almost here? I know I am. And I'm taking this happy moment to do some counting of blessings...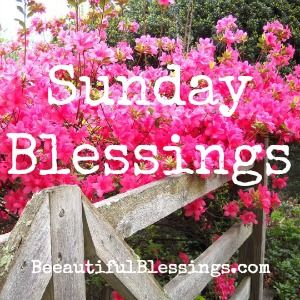 bookworm
I finished Dave Ramsey's Financial Peace book, and although I have a feeling Dave and I probably did not vote for the same candidate in November, I feel like I've gained so much from his teachings. I had no idea about insurance, college savings plans and mortgages until reading this book. Those topics aren't exactly an exciting area for me, but Dave really helped me to understand them. I would highly recommend this book to anyone, any age. Check it out here.
I've also started reading Bob Goff's book, Love Does, which I talked about here. So excited to love more!
music
I love music. And I love that I married someone who loves music just as much as I do (if not more). As I write he's simultaneously listening to Neil Young on his laptop while practicing "Blackbird" on his guitar. He's a keeper.
and speaking of my husband...
We've been married for six months. Six. Heck yes. Stay tuned for more on this tomorrow :)
For the first time in almost two years of living in Pittsburgh, we're finally doing it. We're taking the plunge and going to Church. Wish us luck!
prayer
I've been feeling such a wide array of emotions lately. Unsettled and yearning. Content and in love. Exhausted and burnt out. Happy and blessed. I'm finding the only way to stay centered and level-headed is prayer. Prayer for myself, prayer for my husband, prayer for people I've never even met. It's only when I'm in those moments with my Creator that I'm finally at peace. And I'm so, so thankful for that.
> > >
How have you been blessed this week?
Grab a button and link up!