Last month, I posted my inaugural "
Blog of the Month
," choosing Kelle from
Enjoying the Small Things
. Well, as fate would have it, another month has come and gone and although I'm a tad bit late in the game I have some more Blogger love to give.
So without further ado, here is my...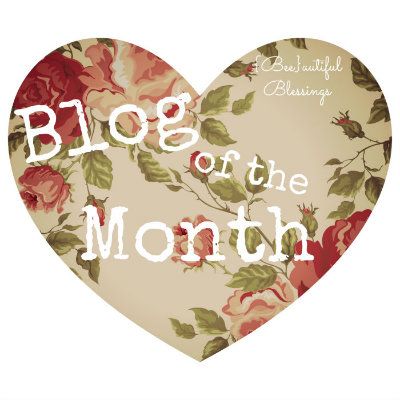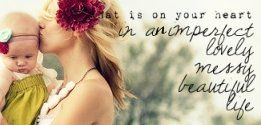 Her get-to-know-me post for new readers was so refreshingly down-to-earth, I developed an instant friend crush on her. I wanted to be invited into her home, drink warm tea and "ooh" and "ah" over her lovely, tow-headed mini-mes.
And then the other day, as I nonchalantly moseyed on over to her post entitled "love & loss" I was completely blind-sided by the pain and beauty of her heartbreak. Like nearly 1 in 3 women, Casey has experienced the agony of losing her unborn child. I don't know how she so artfully and honestly wrote out her story, but her closing words read,
"

I am walking into the gates of heaven.
My family is there, smiling, rejoicing.
Chris and Aiden and Ainsleigh and Apple are all there. They run to me- there is hugging and crying.
Jesus is there, smiling and welcoming me.
And then. There is a tall boy. 18 years old, sandy blonde hair. big blue eyes.
As soon as we make eye contact he breaks into a gigantic smile and runs to me, "Mom!!!!"
I cry every time I picture it.
And I think about how thankful that I am, that I will get the chance to know him one day."
How do you read that and not sob?

I am so thankful for women like Casey who are able to wear their heart on their sleeve. Who are able to see the silver linings and count their blessings. I am so thankful to Casey for sharing this with me.
Please do yourself a favor and check out Casey's blog. I can guarantee you, you will fall just as in love with her writing as I have.