About a million years ago, I published a couple posts about the top places on my Travel Bucket List starting with the good ol' USA and Africa. Today, I'm daydreaming and wanderlusting over my top European travel destinations:
BERLIN & MUNICH, GERMANY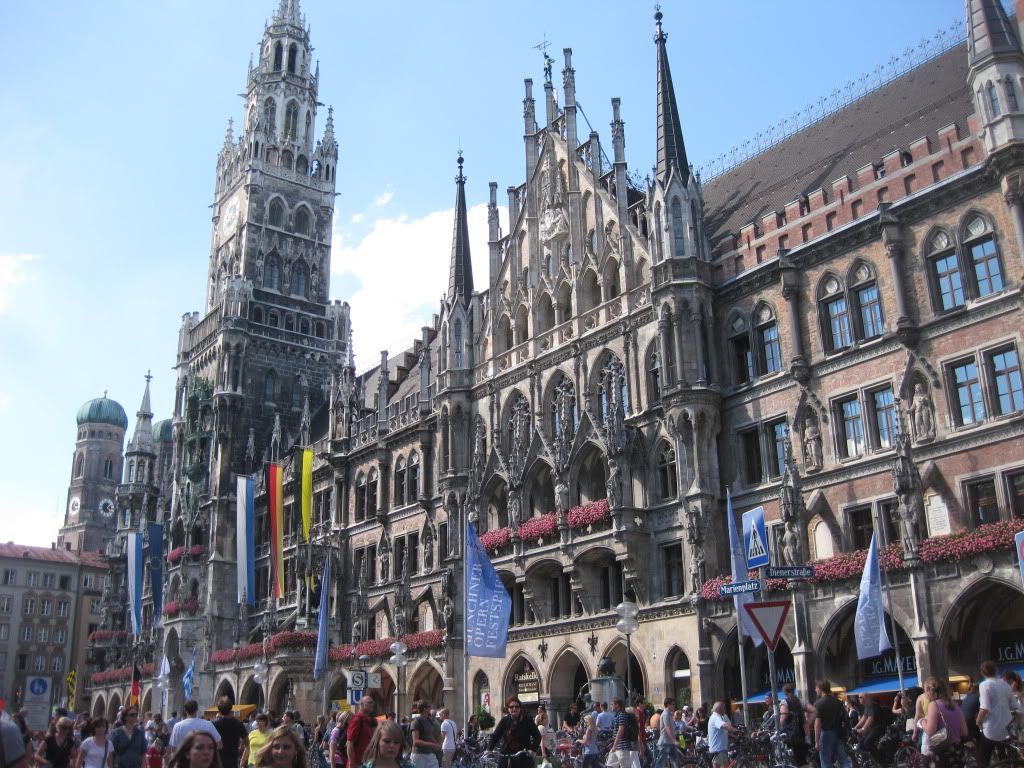 Because a rich history, good beer and great food aren't enough- both Chuck and I have a shared German heritage and I would love to connect with our grandparents and great-grandparents' homeland.
DUBLIN, IRELAND
If there's one place my husband would choose to travel to, it would be Ireland. He is obsessed with the lush green landscape and castles. Growing up, my Mom loved Irish culture and immersed us in Irish step dancing lessons, Irish movies and always made a big deal of St. Paddy's day. Dublin is a place on the top of my list, and I could use a little luck o' the Irish!
AMSTERDAM, THE NETHERLANDS
Upon my return home from Uganda, I had a several hour-long layover in Amsterdam and regret that I wasn't able to venture out and take in this gorgeous city. I would love to peruse the canals and visit the Anne Frank house. I've only heard good things about Amsterdam!
CRETE & SANTORINI, GREECE
I mean...really. From what I've seen there's virtually no place in the world that even compares to the white-washed homes, and crystal blue waters of the Greek isles. Not to mention the food. Oh, the food.
STOCKHOLM, SWEDEN
This photo was actually taken by my blogger crush, Katie. Check out her recent trip to Stockholm, here.
Scandinavia is on the very top of my list. I mean, these are the happiest people in the world, after all!
Although, I've heard that it's among the most expensive travel destinations, it just looks so darn fun and picturesque! It's also a dream of mine to hop over to Copenhagen and eat at the world famous, Noma!
Have you been to any of my top European destinations? Travel tips and must-see items are always appreciated!