As I mentioned last week, this was my last week of maternity leave and on Monday, I have to bid adieu to long days of playing, napping and feeding my baby boy. I am really thankful for my job, really. I have a supervisor who is totally supportive of working moms and wants to make my transition back as easy as possible and an employer who is doing seriously great things for the community. I could not be more blessed. This is what I keep reminding myself every single day when I inevitably break down and cry about leaving my sweet Charlie. If you're the praying type, they'd definitely be appreciated :)
Therefore, you may understand why I've been so noticeably absent this week. It's honestly a miracle that I managed to scrap together this week's favorite posts. But at least I can rest confident knowing that I provided some great reading material (even if it wasn't my own!)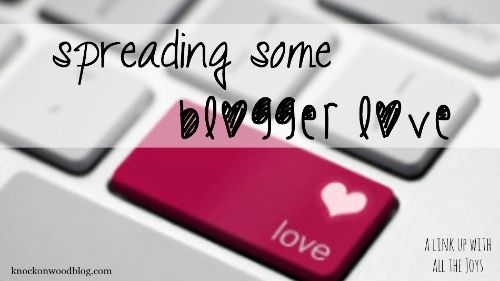 I'm Craving a Bump
by Love, The Campbell's | Within a matter of days of popping out Charlie, Chuck and I began thinking about when we should plan for Baby Pep 2.0 (actually, Chuck may have even mentioned something about #2 while I was in labor. That went over
real
well). Erin's post pretty much sums up where my head has been lately.
Two Bachelorettes: "It's Not Ideal"
by The Life of Bon | I've really gotten into The Bachelor this season, mostly for it's straight-up, ridiculousness, but I have to admit I was kind of sickened when they made the announcement about two girls "competing" to determine who would be the best wife. Seriously, what year is it?! Thankfully, Bon feels the same way.
Winter 2014 Book Challenge: Final Scoreboard
by Semi-Charmed Kind of Life | This was my second time participating in Megan's reading challenges...and the second time I didn't finish. Womp, womp, womp. I'm going to go for Round 3 in May, though. Third time's the charm, right?

> > >

Any good posts to share this week?