On Monday, after spending most of my day cleaning, making freezer meals, oh yeah, and Mommying a precious baby boy, I plopped down on our couch completely spent to catch up on blogs. When Chuck came downstairs on his dinner break, his eyes bugged out taking in the sheer number of tabs I had open on my laptop. So many good posts this week!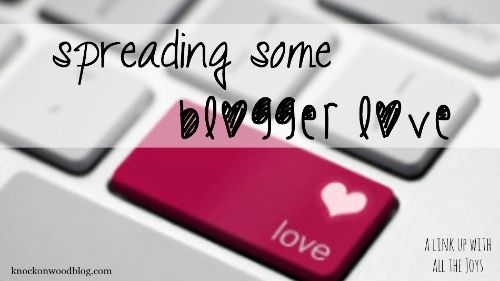 Without further ado, here were my favorite posts of the week:
Big Boy Room + Nursery Update
by Schue Love | I need Natasha to come decorate my entire house, because her style is flawless. I love how she's designed her two boys' rooms!
20 Books
by Shauna Niequist | Book posts will always have a spot in my heart, but Shauna's choices were totally on-point.
There's a Shark in the Toilet!
by Running from the Law | Sara posted her favorite responses to the question of what lies parents tell their kids- some of them are downright hilarious!
Sallie & Perkins: What We've Been Up To
by Love, Fun and Football | We took Dave Ramsey's Financial Peace University a couple years ago, but I'd by lying if I said we've 100% applied what we learned. Erin's financial posts are so encouraging and give me the motivation to be get out of debt, FAST!
European Superlatives: Part 1
by We Took the Road Less Traveled | I've got full-blown wanderlust, but travel blogs have a tendency to bore me. I loved this cute, fun way to highlight the highs and lows of Casey's European travels.
Why Do Moms Always Talk About Coffee and Wine?
by Scary Mommy | You can pretty much guarantee there will always be a post from Scary Mommy in my favorites of the week. You can also guarantee that not a morning has gone by since having Charlie that I have passed on my regular cup o' joe.
> > >
What are your favorite posts this week?