This is the week that most kids have donned their Dora the Explorer backpacks and light-up Power Ranger kicks with high hopes and great trepidation for the year ahead. School's back in session, folks. And while I have no kiddos of my own to help board that great yellow bus, I
am
in the back-to-school spirit.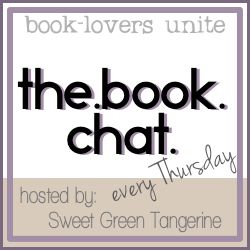 With some thanks to Miss Tangerine, herself, I'm thinking about assigned readings. The books I'm so glad my teachers introduced me to, and the books I still want to burn to this day.
I remember reading this book in tenth grade. My teacher, Mrs. Jacobs let the tears freely flow down her face as Scout escorted Boo Radley home. I remember thinking at the time, "Wow...someone's a little emotional..." A couple years later when I re-read it. I finally got it. I let the tears fall and my heart felt like it might burst as Scout left her childhood behind and began her journey to becoming a woman. Mrs. Jacobs totally had it right.
Okay, I get it. This book is full of symbolism and forces us to consider the realities of human nature. But my junior high self probably could have done without a story about little boys killing and eating each other!! What the hell, teachers? What. The. Hell.
Love 'Em
Whenever we were asked to volunteer to read, I always waited for the perfect moment. As the teacher forcibly assigned the roles of the love-sick main characters, I bided my time until...Titania. My hand shot into the air as soon as the list dwindled down and only the fairies were left. I had no interest in a love triangle- I wanted to be a fairy queen! While typically I have no interest in Shakespeare, I love this story. It's full of magic, mischief and surprisingly, some really good humor. Who knew ol' Billy liked to have himself a good chuckle?
Leave 'Em
Ick, ick, ick! This book is icky, morbid and...icky. None of the characters are likable and the story is just horrible and depressing. I much prefer the silly green guy with bolts in his neck, because the original Frankenstein stinks!
Love 'Em
I absolutely love historical fiction, and I'm super fascinated with the French Revolution so it makes perfect sense that I
loved
this book. You've got love, you've got history, you've got suspense. While the ending is not exactly uplifting, Dickens is such a beautiful writer that you kind of let it pass. I don't think I've read anything else by Charles Dickens, so I think I may need to change that!
> > >
What required readings surprised you?
Do you have any classics I missed and need to check out?