I've kind of had blogger's block the last few days. I think my brain is exhausted after a looong semester and is taking a much-needed vacation! So while I wait for my brain to return to the homeland here's...
I'm loving...that I've been in serious bridal mode for the last 24 hours. I have yet to remove my backside from our couch where I've been watching episodes of Say Yes to the Dress and Facebook stalking everyone I've ever known (and even people I don't!) who've had a wedding. I'm ready to get married NOW!
Is there a woman out there who doesn't adore Randy?!
via
I'm loving...that Chuck and I may have finally landed on a keeper for our tattoo idea. We've wanted to get corresponding tattoos for forever and last night we finally decided on our design, location, etc. Here is our inspiration for our post-nuptial ink:
I'm loving...looking at all the adoptable puppies on PetFinder.com. I'm so ready to bring home a fur baby!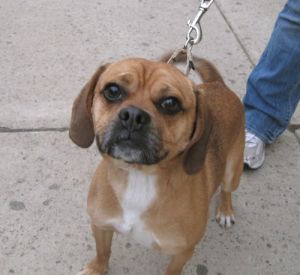 Pops, you can snuggle with me any day!
via
I'm loving...that I finally got around to dying my hair last night. Black really suits me!
My go-to color.
via
What are you loving today?!