I've been wanting to highlight some of my favorite blogs for some time now. There's some really special ladies out there who deserve to be recognized for the hard work they put into their blogs and for the love and light they put into the universe. Inspired by
Helene
's
Best Blogger of 2012
, I decided it was finally time!
Some of these ladies are personal friends of mine (though I'm not disclosing which ones; I don't want my bias to deter anyone from checking them out!). Some of these are ladies I've followed since I entered the bloggy world and some are ladies I've only just discovered. Regardless, here are my...
Last week I showed you some of my favorite Mommy blogs, this week it's all about...
The Blogs that Keep it Real
Following my resolution to always keep it real on this blog, I also made a mini-resolution to myself to only follow blogs who I felt were doing the same. These ladies epitomize what I think it means to 'keep it real.'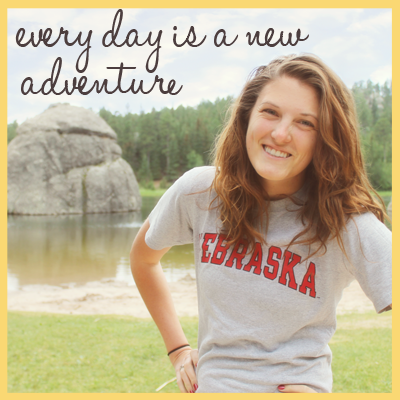 I first got hooked on Alyx as she shared her adventures in German living, but I stayed for her fresh doses of honesty through her
Sunday Confessions
link-up and hilarity through her
What to Expect When You're Expecting
series. This girl has me cracking up on a weekly basis, and has such an infectious spirit- it's impossible NOT to love her!
Recently Roached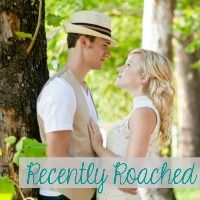 And speaking of funny girls, my damn. This girl keeps me laugh-crying week after week. Girl is a phenomenal writer and is ridiculously entertaining. I love that she never takes life too seriously and keeps married life fun! Not only that, but her faith is so inspiring. Jena remains one of my all-time favorite bloggers. Check out this
vlog
of her new house!
Running from the Law
Truth time: If you haven't yet checked out Sara's
New Mommy Confessions
series, you need to, now. Seriously, stop reading this post and go check her out. You won't regret it. Sara is a superb Mama who loves her kids like crazy, but always keeps it real when it comes to motherhood. Whether it's sleepless nights or spit up, Sara's authenticity is so refreshing.
Lucy the Valiant
Lucy is an English teacher with more
spunk
than I could ever hope to muster. She blogs about everyday like with her ever-growing brood of
precocious mini-me's
and what it's like boarding a flock of teenage boys. She is such a ray of light and has me completely convinced that she must be Wonder Woman. How else would she be a seriously out-of-this-world Mommy, a DIY queen and an absolutely beautiful writer?!
Love,
Matt and Kara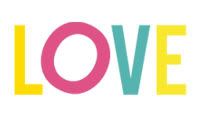 This couple has such a wonderful story to share. Kara has been documenting their journey through infertility, adoption and a miraculous pregnancy. All the while she has been honest about the high highs, the low lows and everything in between. I loved her post on the things No One Tells You about pregnancy. I so admire her ability to put it all out there and share her heart.
Thanks for always keeping it real, ladies.
> > >