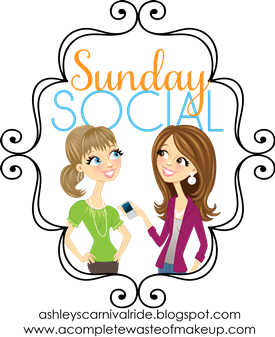 I'm going to forego my typical Sunday Blessings post, to link-up and talk about one of my favorite things...BOOKS!
Oh my goodness- this is an impossible question! I was such a bookworm as a kid! I distinctly remember my Mom reading us Little Black Sambo though. The book was written about a million years ago and was totally not politically correct so my Mom changed the character names to "Big John" and "Sarah."
I also loved the Magic Attic Club series and of course, Harry Potter.
Oh, and Roald Dahl, in my opinion, is pretty much the greatest author of all time.
Obviously, like every other person on the planet, I loved The Hunger Games series. Other than that I haven't been reading a whole lot lately *sad face*
Book You Wish You Could Live In
I mean, who wouldn't want to go to Hogwarts? But I'd want to live in the post-Voldemort Hogwarts. I don't like war. Oh, and I would totally try to make George Weasley fall in love with me.
If you could be any character who would it be and why?
I would love to do what Liz in Eat.Pray.Love did. She got to go on such an amazing journey and experience God in such diverse and beautiful settings. So jealous.
Favorite Book Turned Movie
Despite the changes to the setting, I thought A Walk to Remember turned out to be a wonderful movie. I still love both the book and movie- although I never watch it because it makes me cry hysterically every time.
To be honest, I rarely read magazines. But if I had to choose- Cosmopolitan or Foreign Policy. Most random combination ever...I'm such a nerd.
Have you read any great books lately?
Feel free to share your book recommendations with me- I could use some new ideas!