Erin and I, circa 2007.
Whitney and I, again circa 2007.
Not only is Colleen a Marine lawyer (which automatically makes her badass) she is also a huge proponent of ethical and sustainable food practices. No wonder I love her! If there's any one I would trust to help me scour for plants and keep away intruders, it'd be her!
"Lucy" (not her real name) was one of the first blogs I found and I read it religiously to this day. Aside from the fact that her baby girls are the cutest things you ever did see, Lucy is such an inspiring woman and a brilliant writer!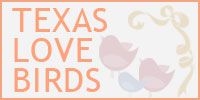 I am constantly reading birth stories and trying to imagine my life in a few years- pregnant and mothering. It's super unsettling so I love Amy's site. She answers the questions about pregnancy, labor, etc that no one wants to talk about, and she does it with a terrific sense of humor!
I don't really have a reason aside from the fact that she's a mama of five and just seems like a genuinely fun person to know.
She's part-time Christian yoga teacher, part-time Mama! Plus, she's part-time earthy, hippie lady which I obviously love!
Her design has this fun, almost nautical feel to it. And bonus: She's a beautiful tattooed Mama and awesome blogger to boot!