You may (or may not) have noticed that I've recently taken a hiatus from this blog of mine. I think it's a small part due to a lack of interesting things to write about, a small part due to a lack of motivation, but a large part attributed to my desire to take a small break from the silly things I've used to distract myself- i.e. social media.
Since my semester ended about two weeks ago I've been mostly just working and doing lots of reading. The peace that I've achieved from relinquishing the constant need to talk has been unmistakable. I think it's God's way of telling me that while the hardwork and craziness I've endured over the last several months is all well and good, maybe it's time for me to stop
talking
and start
listening
. To avoid
doing
and start
being
. Maybe this makes me sound like some kind of weirdo but in the midst of our "
Abstinence Pact
" and my own heartfelt desire to rekindle my relationship with God, I'm beginning to re-learn the value of
being present
.
So while you may not hear much from me in the near future, I'm still here. Working, traveling and reading! With that said, check out the blogs and books I've been loving the past couple days:
One of my best friends recently started blogging and I'm so excited to read more about her journey as she recovers from her eating disorder and chronicles her life as she shares her stories of perseverance, hope and love.
Courtney's blog is one of my newer finds- and let me tell you, I struck gold! She writes with such honesty and integrity as she discusses the vintage finds that she sells in her Etsy shop, her love of books and her random thoughts and musings...and to top it all off, she's downright gorgeous!
I found a fellow "Katie" and instantly fell in love with her blog. She's a newly married lady who's crazy about her hubby and about God. And if that wasn't enough- her travel stories and pictures will have you contemplating a next-day flight to Bali. It's so fun to see where her wanderlust has taken her!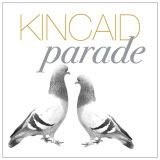 I kid you not when I say I've spent hours reading Rachael's tales from Mommyland. This Mom of 5 has birth stories, tips for natural parenting and Mama-appreciation, galore! She's an excellent writer and I'm loving stalking her beautiful not-so-little family.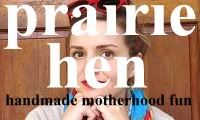 Maternity pictures have kept me totally engrossed as of late, but Sara has so much more to offer. Her tales of pregnancy as well as her crafty antics and thrifty finds continue to keep me coming back for more.
Books I Love
I'm pretty sure I'm the last person on the planet to have read these books, but I finished them in two days...and loved them!