I'm still recovering from a crazy fun weekend and feeling a little under the weather, but Day One of I-Have-3-Months-Off-from-Grad-School has commenced and I started and finished a book I've been meaning to read for a year now- Water for Elephants by Sara Gruen. It's been so long since I've been able to actually read for pleasure and I kick-started off my summer reading with a great choice! The book was so dark, yet whimsical. I loved it!
Tomorrow's pick is going to be Wicked: The Life and Times of the Wicked Witch of the West by Gregory Maguire. Another one I've had on my list for about a year now! After that though, I'm at a loss! I need some help blogger friends, what are some great books to add to my summer reading list? I'm using GoodReads.com in the mean time, but I'll take all the suggestions I can get!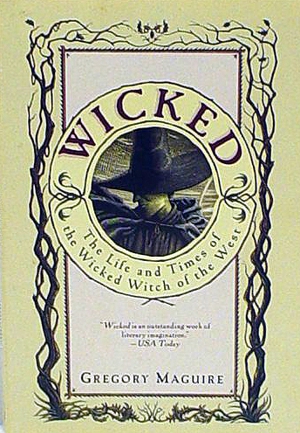 What's one of your favorite summer reads?